In Honor Of Our Members & Their Families That Continue To Be Fighters
 Josh Bensema wins Aggie Angler Tournament!
January 25th, the Aggie Anglers hosted a tournament on Lake Austin.  SCBC Angler Josh Bensema won the event with only 4 fish.  However, those four toads were weighed 21.21 pounds anchored by a 6.86 pound kicker! 
Congratulations Josh!!!
6th Annual Fall Bass Classic A Success!
The 6th Annual Seven Coves Bass Club Fall Bass Classic benefitting Montgomery County Youth Services – Shelter Services was a great success!  We had 59 two-man angler teams that braved the post cold front winds and cool temperatures Saturday morning.  Ms. Jordan Knight sang the National Anthem just before take-off and again before the weigh-in for the crowd and anglers. 
The MCYS kids were on hand and assisted with getting the fish back to the water and with the raffle.  We also provided them with goodie bags and raffle tickets.  After the awards presentation, the kids asked the anglers to autograph their t-shirts.  In the end we had $5,900 in angler paybacks, and raised a record amount of over $9,000 for Montgomery County Youth Services-Shelter Services.  For Complete Pictures of the Event Visit Our Photo Album On Facebook.   Stay tuned for our next event tentatively scheduled for September 2014.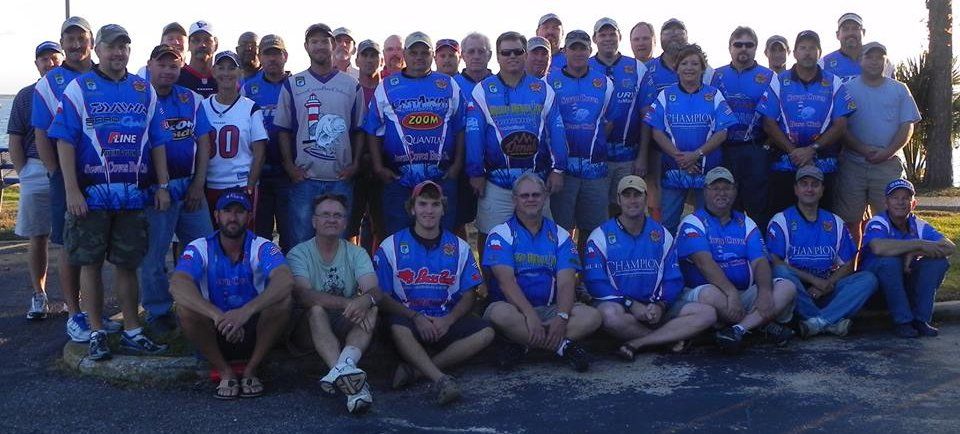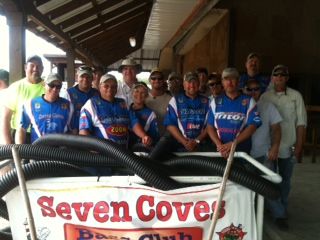 Seven Coves Bass Club was founded in the fall of 2003 in an effort to bring people with a passion for the sport of tournament fishing together.  Seven Coves Bass Club has grown to over 60 members of all ages and backgrounds; boaters and non-boaters.  As a B.A.S.S. Southeast Texas Federation Affiliated Club, we stand by the rules and by-laws of B.A.S.S.  For membership information, click on THE CLUB.
Our club participates in six monthly Southeast Texas B.A.S.S Federation sanctioned tournaments, from January through June. Additional tournaments are held July through December.  Check the Calendar for updates.
We hold meetings at the Seven Coves Club House, located in the Seven Coves subdivision on Lake Conroe.
Please visit our History page to see our club history, accomplishments, and community service activities.